SETH RICH. THOUGHT TO HAVE BEEN MURDERED FOR LEAKING DNC EMAILS.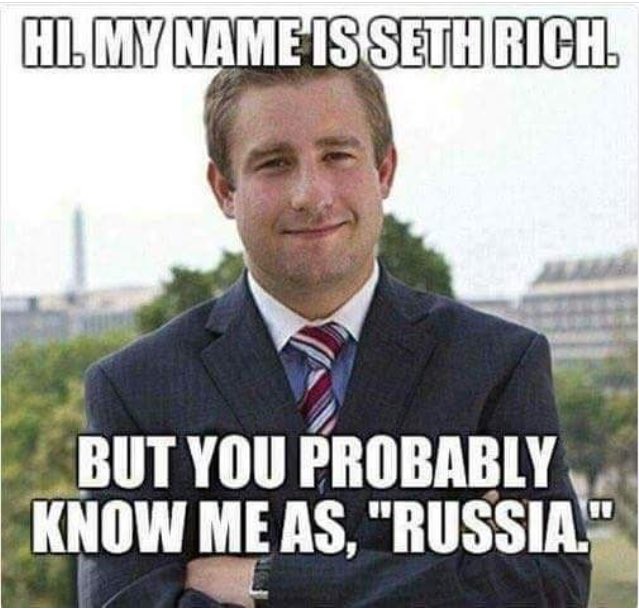 Jewish comedian and actress Roseanne Barr, a strong Trump supporter, nailed it with her Tweet noting that the Trump beheading controversy involving Kathy Griffin is a psy op–a distraction away from more important issues.
The same could be said about the so-called hate crime that involved two stabbing deaths in Portland, Oregon, allegedly by a Trump supporter.
It's funny how when events are about to take us to the doorstep of Hillary Rodham Clinton a big distraction comes along and we forget what's really significant.
If the Seth Rich murder can be tied to the Democrat party, some very big politcal names will be going to prison, possibly including Bill and Hillary Clinton.
Roseanne Barr is weighing in on the controversial photo that is taking the Internet by storm this week that shows comedienne Kathy Griffin holding a beheaded Donald Trump. The 64-year-old actress claims that the stunt is distracting the media from a separate issue.
The sitcom star was making reference to the 27-year-old Democratic National Committee employee who was fatally shot in the Bloomingdale neighborhood of Washington D.C. last year. The circumstances surrounding his death have led some to believe that there was foul play involved in his murder.

Roseanne clearly is under the impression that Kathy Griffin – who is an outspoken critic of President Donald Trump – diverted the attention away from the Seth Rich investigation by posing for a gruesome picture session with photographer Tyler Shields.

After sharing her opinion on the issue, her Twitter feed erupted with thousands of reactions and responses.
As you might imagine, Roseanne's tweet about the Kathy Griffin photo was met with a mixed reaction from her followers. While some voiced their agreement with Roseanne, others lashed out at her with opposing views on the issue.

One fan threw shade at the actress by slamming her and her Roseanne revival series by writing: "I look forward to your show's future re-cancellation."

Another commenter who agreed with Roseanne wrote: "I would not be at all surprised to find out it was all a set up to chg the narrative. Lets get back on track folks…"