Virtue signaling morons like Heather Franklin, the woman who began bitching when she saw that Confederate flag rug in a store (above), are all for "choice," except when they don't like you having a choice.
Stores should be free to sell whatever mix of merchandise they like. If customers don't like that mix, they can stay away. But bullies like Heather don't think that way. They, petty Communist tyrants all, want to be able to dictate what merchandise stores sell.
When she tried her leftist crap on store employees, they were not sympathetic. Heather says they were mean to her.
OK, then don't be a bitch and nobody will be mean.
Scroll down this post to see a video of the incident.
Heather Franklin stands for everything that's wrong about America today. If it were in my power, I'd ship her to North Korea and let her enjoy life under the economic and cultural system she prefers.
A Portland liquidation store has removed Confederate flag rugs and hopes to apologize to a woman who filmed employees of the store intimidating her after she asked about the rugs.

On Wednesday morning, according to Heather Franklin, 33, she dropped one of her children off at school and took another, as well as a child she was babysitting, to Everyday Deals Extreme on Southeast 146th Avenue. Franklin said she goes to the store, which is a discount liquidator that carries a variety of different products, as often as twice a week, and she was shocked when she noticed a Confederate flag rug on display.
HEATHER FRANKLIN. DEFINITE LIBTARD BUSYBODY.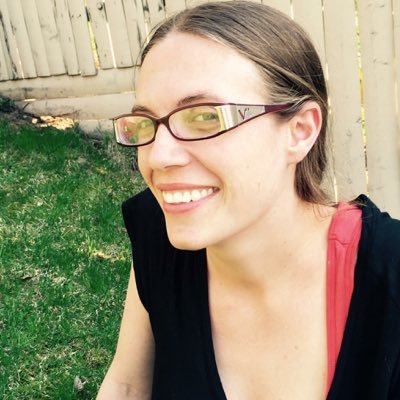 Even more surprising was the reaction of several store employees when she asked them about the rugs. Franklin said Wednesday over the phone that she began filming the store's employees after they dismissed her concerns about the rug.

"Don't care about having hate flags on your wall?" Franklin says in the video.

"How's that a hate symbol?" asks one man in a blue shirt.

"Read your history," he adds as he walks away.

As Franklin was filming the store and walking out with what she said was on toddler on her back and one holding her hand, another man in a red shirt who later identified himself as an employee, flips her off and says, "Bye bitch. Get your kids out of here."

Then, the man in the blue shirt reappears, now filming Franklin. "Look at this liberal," he says.

"Yeah look at this liberal whiny bitch here," the man in the red shirt responds.

"Hillary supporter? Bernie supporter?" he asks. "Which one did you vote for that lost. Is that why you're in a bad mood?"
In a second video, the two men and Franklin yell at each other across the parking lot. Franklin said the men were approaching her in the parking lot.

"I felt like they were going to come and physically hurt me," Franklin said later.

In the video, Franklin becomes visibly distressed and the two men mock her for crying.

Andrew Toolson, the CEO of Everyday Deals, said over the phone Wednesday that he does not condone the behavior of his employees or the Confederate flag rugs.

Toolson said the inventory of Everyday Deals is in constant flux.

"We receive thousands of different products," Toolson said, including a load of a 150 rugs this week.

"On that load were a few of these rugs with symbol of Confederate flag," he said.

Toolson said the rugs had been taken down, adding, "We've contacted the rug supplier and said please don't send us those."

Toolson said that since the videos went up on Wednesday morning, he has received calls from across the country.

"I was sick to my stomach when I saw that video," he told us. He said that he considers his company to be "as far from a racist organization" as it can be.

"I've talked to those employees," he said. "They've handled it very poorly."

Toolson said he was still trying to determine what the repercussions would be for the employees filmed insulting Franklin and intimidating her. He said that he had reached out to Franklin and hopes to apologize.

"I just want everyone to know that's not who we are and what represent here at all," he said.

Franklin, however, remains concerned. She said the men in the parking lot were taking pictures of her license plate and that she has seen employees sharing her video and mocking her on social media.

When asked if she would ever shop there again, Franklin responded, "Never," adding, "It seems that store is full of terrible people."

A protest organized by Direction Action Alliance is scheduled for 4:30 p.m. Thursday in front of the store.

"When a mother and her children are harassed and intimidated in our neighborhood, it will not just be business as usual," the Facebook event page reads.

As of 4:55 p.m. Wednesday, 23 plan on going while another 70 say they're interested.
How will Heather ever recover from such trauma? She's going to need permanent medical care, including 24 hour a day nursing, a wheelchair, regular dialysis, and twice a week sessions with a Jewish headshrinker.
Oy vey! Woe is Heather!