FRANK ARTILES HAS ALREADY APOLOGIZED.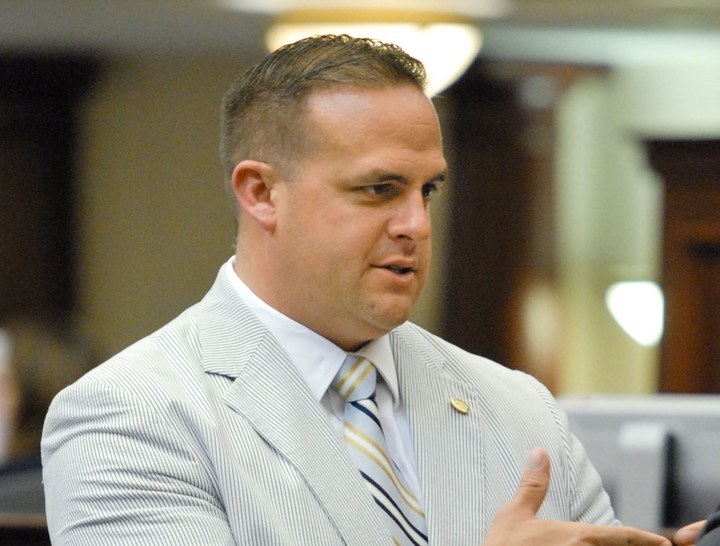 CNN)A Florida state Senator is facing mounting pressure to resign after unleashing a racist tirade during a private conversation with his African American colleagues.

Troubles for Republican Sen. Frank Artiles began after reports surfaced that he had used the n-word and cursed at a fellow senator.

Artiles was having drinks at the Governors Club with fellow Senators Audrey Gibson and Perry Thurston, when he told the pair that Senate President Joe Negron had only risen to his position of power because "six [n-word]" in the Republican caucus elected him, The Miami Herald reported. Gibson and Perry Thurston are both black.

Thurston confirmed the exchange to CNN.
PERRY THURSTON AND AUDREY GIBSON. HAD NEVER HEARD "NIGGER" BEFORE?

On Wednesday, Artiles apologized on the senate floor for his offensive remark.

"I extend a heartfelt apology to my colleagues and to all those I have offended," Artiles said in his prepared remarks.

He also apologized to Gibson for calling her a "bitch" during his tirade.

But the contrition may be too little too late for the embattled senator.

The Florida Democratic Party is demanding his immediate resignation.

"His use of horrific racist and sexist slurs towards his colleagues is disgusting, unacceptable and has no place in our democracy or our society.:

The Senate President Joe Negron called Artiles remarks appalling.

"Racial slurs and profane, sexist insults have no place in conversation between Senators and will not be tolerated while I am serving as Senate President."
DEMOCRAT JOE NEGRON THINKS "NIGGER" IS "HORRIFIC."

Local10 is reporting that Artiles has been removed as a committee chairman.
This source also states that Artiles used a variation on the N-word. Why can't the media make things plain? Did artiles say "Nigger" or "Nigga?"
In a memorandum to all senators, Negron said he has directed Dawn Roberts, general counsel of the Florida Senate, to conduct an investigation and present a report and recommendation to the Rules Committee by Tuesday.

Calls for Artiles to resign are mounting statewide, but the senator said he intends to continue to serve his constituents.

"If every time a senator made a mistake or someone made a mistake that they were going to resign, we'd have half the Senate gone for whatever reason," Artiles said.
Sticks and stones may break my bones, but words will never hurt me.
Blacks are the most coddled group in the history of the world. It's time everybody grew up. If blacks don't like the N-word, they should prove it by not using it themselves.