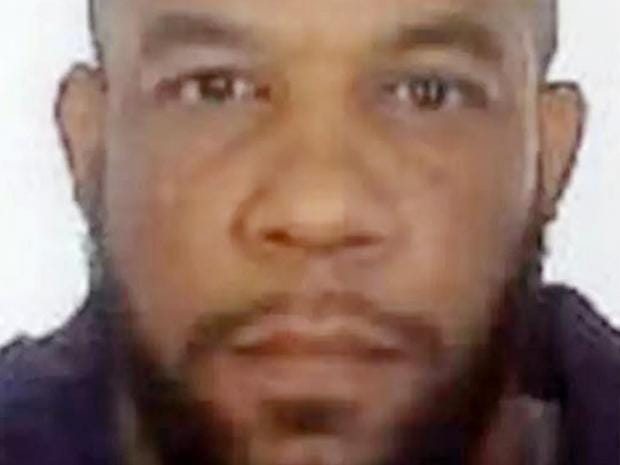 … Khalid Masood, the London car terrorist, was shot by police, bringing his crime spree to an end.
That brief moment in time wasn't much, but it was long enough for the complacent world to be reminded of just how dangerous the Muslim is.
Wednesday's terror attack in London lasted just 82 seconds from the time a driver plowed through crowds of pedestrians on Westminster Bridge to when he was fatally shot by police near Parliament, London's Metropolitan Police Service said Saturday.

Four people, including a police officer, were killed in the vehicle and knife attack that began at 2:40 p.m. Police believe the suspect, Khalid Masood, acted alone but said investigators do not yet have a motive.

"We must all accept that there is a possibility we will never understand why he did this," Deputy Assistant Commissioner Neil Basu said in a statement. "That understanding may have died with him."

"Whilst the attack lasted only 82 seconds it will remain in the memories of many forever," Basu said.

The terror group ISIS — which has encouraged terror plots involving vehicle attacks — claimed responsibility for the rampage, but there is no evidence Mansoor, 52, who was born in Britain, acted in the name of the terror group.

But ISIS is suffering big losses at home and is losing territory in Iraq and Syria, and the group could be trying to capitalize on the attack by claiming credit for it, analysts have told NBC News.
—
Police made several arrests following the terror attack, but most have been released with no further action. A 58-year-old man arrested in Birmingham was still in custody Saturday, police said.

"We are determined to understand if Masood was a lone actor inspired by terrorist propaganda or if others have encouraged, supported or directed him. If the latter proves to be the case, they will face justice," Basu said in a statement.
Damn NBC. Masood was a violent freak, reflecting his genetic background.
His motive is the same as the motive of all other psychopaths who find it useful to follow the religion of peace. He enjoyed hurting people. Hia religion, the religion of pieces, offers nothing but the justification for murder.
So call it what it is: Islamic terrorism.