Sarah Fowlkes is an anatomy teacher. I'm sure she was just teaching a young man the finer points of the female anatomy. Isn't that part of sex?
So what normal man wouldn't like to be better acquainted with Sarah's anatomy?
I can hear a male judge now: "You're too beautiful for jail."
Setting aside whether this particular teacher is guilty or not, America's moral standards are in the toilet. There's no way that we can keep putting teachers in prison for "doing what comes naturally."
Just as weed has been decriminalized, student-teacher sex will ultimately be too. Which is not to say that the change should make any of us happy. But until a fundamental moral transformation overtakes America, if it ever does, then the decriminalization of everything is likely going to continue apace.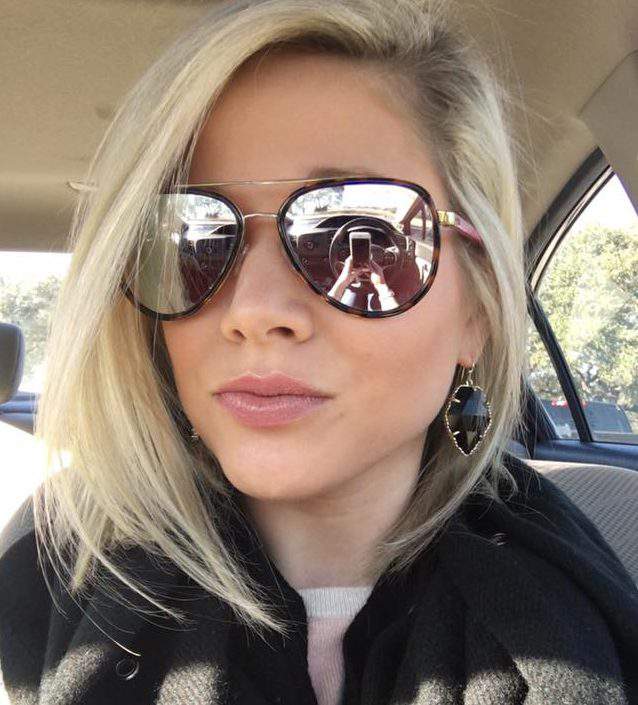 A Texas high school teacher has been charged for having a sexual relationship with a 17-year-old student, police said.

Sarah Fowlkes, 27, was suspended from Lockhart High School after turning herself in Monday.

After being booked by police, she is seen smiling broadly in her arrest mug shot, the Houston Chronicle reported.

Her attorney, Jason Nassour, told KXAS-TV that she grinned in her mugshot because she knows she's innocent.
"You've got a young lady who was arrested on the statement of a 17-year-old kid with no corroborating evidence. This isn't a guilty person sitting there like they just got caught," Nassour told the TV station. "When everything's fleshed out it won't be as it appears."
The Lockhart High School student often met Fowlkes in person and communicated through messages, police said, adding that they "engaged in sexual contact."

School officials learned about Fowlkes' alleged relationship with the teen through a report on March 10.

The Lockhart Independent School District immediately alerted the police, which launched an investigation and contacted Child Protective Services.
he district suspended Fowlkes following the allegations. The science teacher has been employed with the district since Oct. 2014, the district said.

"I have very high expectations of myself as a teacher as well as of my students, and I hope that this will be a formula for achievement," Fowlkes once said, according the district's website.
There are more photos and more story at the Daily Mail and at Heavy.
If the gentleman in this last photo is Sarah's husband, he has my sympathy. Cheating wives are a burden that no man quite knows what to do with.