Call it the Trump effect.
Illegals, at least in Philly, have decided to lay low this year.
The fear of deportation has been scared into them.
It's about time.
One of Philadelphia's most prominent Latin American events, El Carnaval de Puebla, has been canceled this year because of what one organizer called "the severe conditions affecting the immigrant community."

The annual parade through South Philadelphia has taken place in late April or early May for the last decade and is the city's largest Cinco de Mayo celebration. Organizer Edgar Ramirez said as many as 15,000 gather from as far as New England and Chicago.

The decision to cancel El Carnaval, Ramirez said in an interview Friday, was "sad but responsible" in light of the immigration crackdown by federal authorities.

He said the entire Mexican-American community, both those here legally and those undocumented, are disheartened by reports of large-scale arrests and detainments by officers with Immigration and Customs Enforcement.

This week, ICE announced that 248 people in Pennsylvania, Delaware and West Virginia are now in federal custody awaiting deportation after a two-week sweep.

"The group of six organizers decided to cancel unanimously," Ramirez said. "Everyone is offended by the actions of ICE. They did not feel comfortable holding the event."

The fear of federal immigration officers targeting the well-known celebration would have cast a dark cloud over what is among the most colorful and joyful on Philadelphia's Latin American calendar, he said. Carnaval celebrates the May 5, 1862, Battle of Puebla, at which Mexican forces defeated French invaders.

Some 450 carnavaleros, or marchers, take part in the parade. Some of the carnavaleros made history on New Year's Day 2016 when they marched in the city's well-known Mummers Parade. Carnaval itself has often taken place on Ninth Street between Wolf Street and Washington Avenue, though it spills onto many of the side streets.

"We have people who travel all the way from Chicago, Connecticut and New York. We don't want anything to happen to them," he said.

ICE Officer Khaalid Walls of the agency's Philadelphia office said in an email that "ICE's enforcement actions are targeted and lead driven. ICE does not conduct sweeps or raids that target aliens indiscriminately."
Isn't it interesting that a gentleman named Khaalid is responding for ICE.
I tracked down his Twitter picture, although his Tweets are protected.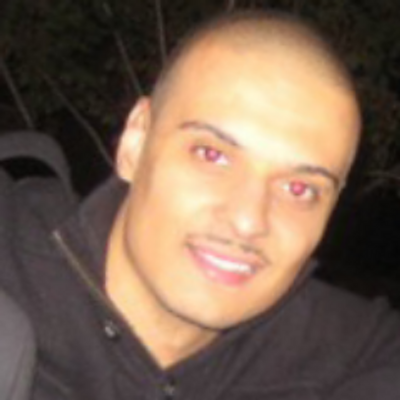 It's only a question, but it needs to be asked: Can this individual be counted on to maximize the effectiveness of ICE operations? Or is he an Obama mole?