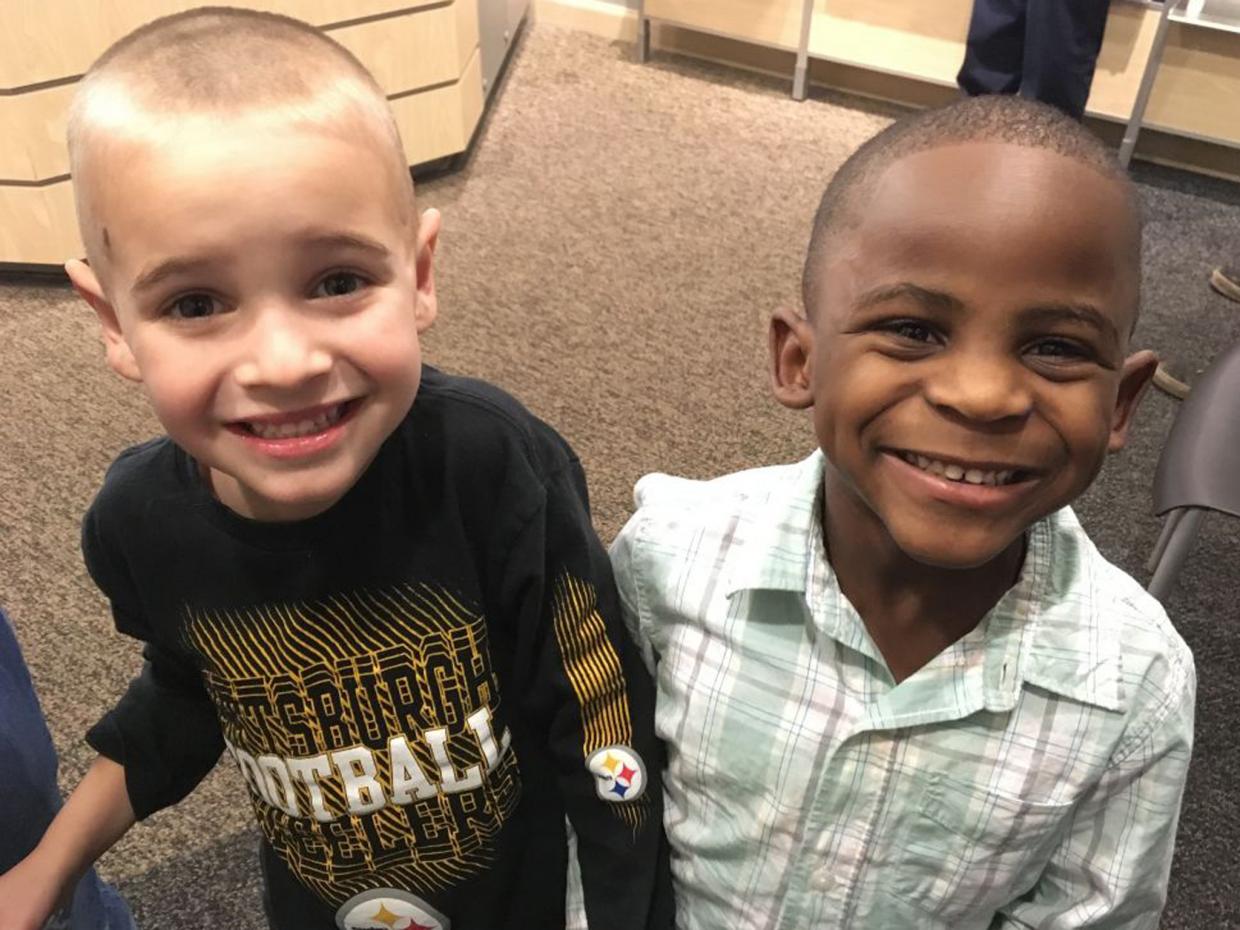 There are numerous articles documenting that babies are "racist," including this one at Time.
But along came this story a few days ago. A "white" mother claims her "white" son loves his little black pal. Thus, racism is something that is not natural.
Hmmm. I wonder if mom has an agenda?
It's a story of schoolyard friendship which, according to the mother of one of the children involved, provides proof that racial discrimination is only taught in later life.

According to a Facebook post that has been shared widely in the US, a five-year-old white boy asked to be given the same haircut as his black friend in the belief their school teacher would not be able to tell them apart.

Jax Rosebush, from Kentucky, asked his mother to shave his hair short so he could look like his friend Reddy Weldon.

"He said he couldn't wait to go to school on Monday with his hair like Reddy's so that his teacher wouldn't be able to tell them apart," Lydia Rosebush, Jax's mother said in a post on Facebook.

"He thought it would be so hilarious to confuse his teacher with the same haircut."

'…If this isn't proof that hate and prejudice is something that is taught I don't know what is. The only difference Jax sees in the two of them is their hair,' she added.

The post has currently received more than 152,000 likes and has been shared nearly 82,000 times.
Obviously, Jax Rosebush is a Jew and his mother is a bullshitter. Millions of readers worldwide have fallen for this stunt.
Kudos to us for being smart enough to know bullshit when we see it. By the way, check out young Jax's Jew nose below.
Ashkanazi Jews are not white, but a Turkic people from the Middle East. Jews push memes that would cause the extinction of the white race. This story is another example of Jewish deception.