Excerpt from The Guardian
Jennifer Jacobs, a White House reporter for Bloomberg, tweeted: "Trump's press corps has been placed in a basement suite at Jupiter golf club. Black plastic over windows to give Trump privacy as he golfs."

Jill Colvin of the AP also tweeted a picture of the makeshift coverings.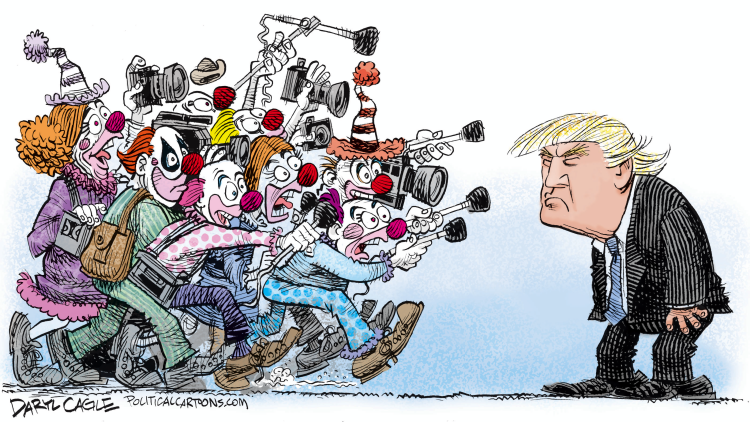 Trump left the clown show behind and enjoyed the fresh air and sunshine.
This crude sentiment sums up the idea pretty nicely. If you lie and disrespect the man, you'll get treated like the clowns you are.