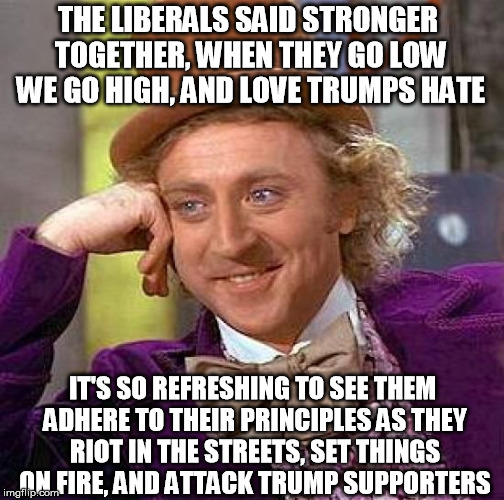 Luckily, the Trump supporter's hair didn't ignite like a bomb. She's alright, but no thanks to an anti-Trump leftist. Watch for yourself.
A female supporter of President Donald Trump had her hair lit on fire by protesters who were ironically chanting "love trumps hate" shortly after the inauguration in Washington on Friday.

The shocking assault was caught on video and uploaded to YouTube.
Luckily, the fire was quickly extinguished, and several of the anti-Trump protesters did immediately speak out on the woman's behalf. It goes to show that there are actually some decent people on both sides.

Despite most of the protest organizers symbolically calling for "peaceful" protest, multiple people were assaulted simply for wearing their support for our president in the days surrounding the inauguration — including women.
The Daily Caller is asking for help in identifying the perp, pictured below.