CNN PROMOTING MISCEGENATION AGAIN.

Don Lemon may have been wishing CNN viewers a happy New Year on Saturday night, but his feelings about the year just gone were far from pleasant.

Lemon, 50, had spent the night doing tequila shots as he let down his (proverbial) hair for the channel's year-ending celebrations, which he hosted from New Orleans.

But when the clock struck midnight, Lemon – who had spent the year reporting on political nemesis Donald Trump's ascension to the White House – had his mic cut as he started to spill the beans on the 'awful' 2016.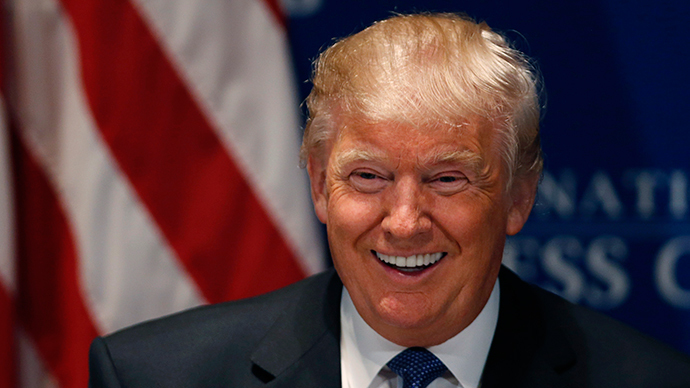 The CNN host had taken hits from Trump during the Republican's rise – most notably when he was called a 'lightweight' and 'dumb as a rock' by Trump on Twitter – so it's understandable that he might not have fond memories of the year.

But whatever his reasons were for hating on 2016, the producers weren't taking any chances.

As the brass bands started to play Auld Lang Syne in New Orleans – and #drunkdonlemon trended on Twitter – the cameras cut away to crowds of joyful revelers.

But the mics of hosts Lemon and Brooke Baldwin stayed on, so that the shots of fireworks and hugging were accompanied by the sounds of clinking glasses.

'Happy New Year,' Lemon can be heard saying. 'Oh my god! I need a little more – pour me a little more – a little more – perfect. That had a big head on it.'

'I can't hear a damn thing,' Lemon says to Baldwin, who agrees.
Then he continues: 'So 2016 was awful…'

And suddenly the sound dips away completely. Footage of New Orleans crowds plays silently for five seconds.

Then the sound comes back – minus Lemon and Baldwin.

What could have spooked the producers? Could Baldwin have been about to shed the 'lightweight' label and launch a counter-attack on the President-elect?