Another "Trump supporters did it" crime has been revealed to be a hoax. A black church was allegedly burned by white racist Trump supporters. Race realists knew that was unlikely.
It turns out that the real goon with a match was a colored gentleman sporting a rap sheet and prior prison time.
When will these niggas ever learn that the police are smarter than they are?
Excerpt from the Associated Press
ACKSON, Miss. (AP) — A Mississippi man with a prior criminal record was arrested Wednesday in the burning of an African-American church that was spray-painted with the words "Vote Trump," and the church's bishop said the man is a member of the congregation.

The state fire marshal said investigators do not believe the fire was politically motivated, but there a signs it may have been done to appear that way.

Andrew McClinton, 45, of Leland, Mississippi, is scheduled to make an initial court appearance Thursday in Greenville — the city where Hopewell Missionary Baptist Church was burned and vandalized Nov. 1, a week before the presidential election.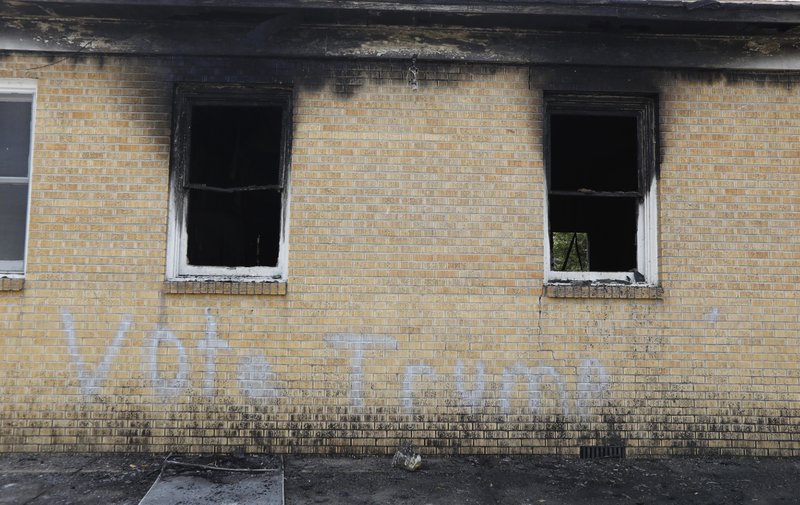 McClinton is charged with first degree arson of a place of worship, said Warren Strain, spokesman for the Mississippi Department of Public Safety.

Hopewell Bishop Clarence Green said McClinton, who is African-American, is a member of the church. Green said he didn't know about the arrest until he was called by The Associated Press.

"This is the first I have heard of it," said Green, who said he was attending to other church duties and didn't have time for a longer interview.

It was not immediately clear whether McClinton is represented by an attorney.

The investigation is continuing, and officials have not revealed a possible motive.

"We do not believe it was politically motivated. There may have been some efforts to make it appear politically motivated," Mississippi Insurance Commissioner Mike Chaney, who is also the fire marshal, told AP.

Mississippi Department of Corrections records show McClinton was sentenced in 1991 to three years' probation for a grand larceny conviction in Washington County, where Greenville is the county seat. His probation was revoked in 1992 for receiving stolen property in Greenville, said Department of Corrections spokeswoman Grace Simmons Fisher.

In 1997, McClinton was sentenced to seven years for attempted robbery in Lee County. And, in 2004, he was convicted of armed robbery in Lee County. He served eight years in prison and was released in January 2012. His time served included days he was jailed before trial.
Probable motive? The mind of the Negro is unknowable. Just chalk it up to a childish whim.