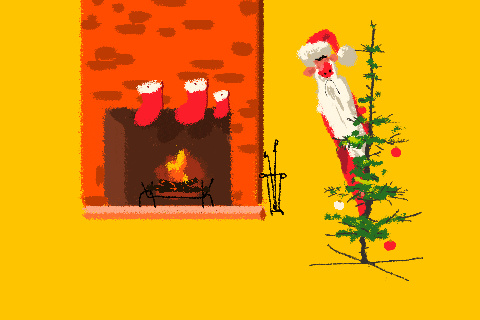 For many years, the Robert Shaw Chorale offered traditional Christmas music, heard by almost every American. This video is listed as Album #3. Learn more at Wikipedia.
Watch the joy that children and adults experience when opening Christmas presents. Fun!
Xmasclock says 11 days, 22 hours, 6 minutes, and 49 seconds left until Christmas. Our friend below is ready.