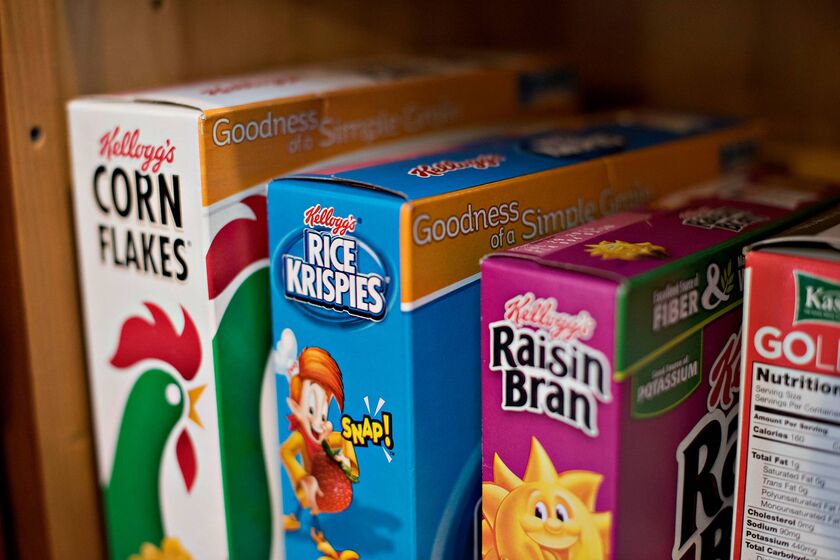 Andrew Anglin's Daily Stormer has never been able to get ads. The mild Breitbart news site is now losing ads. Alex Jones pushes various nutritional supplements in ads, but no mainstream products.
Maybe advertising is a gauge of how much truth a site exposes. While Breitbart is mild in its words, it is extreme in revealing truths, at least about some things.
Breitbart's big sin has been in working toward truthfully reporting on Donald Trump, thus offsetting the likes of the Washington Post and New York Times.
Kellogg Co. is pulling its ads from the website Breitbart News, the right-wing news organization whose former chairman Steve Bannon was tapped as a top adviser to President-elect Donald Trump.

Brands that advertise on Breitbart have drawn flak in recent weeks, with activists saying the website espouses racist and anti-Semitic views. A screen shot showing an advertisement for Kellogg's Frosted Mini Wheats was part of an online campaign to get marketers to abandon the site.

"We regularly work with our media-buying partners to ensure our ads do not appear on sites that aren't aligned with our values as a company," said Kris Charles, a spokeswoman for Kellogg, which also makes Frosted Flakes and Special K cereal. "We recently reviewed the list of sites where our ads can be placed and decided to discontinue advertising on Breitbart.com. We are working to remove our ads from that site."

Kellogg decided to "blacklist" Breitbart from the websites where its products appear after being contacted by customers who saw ads for Frosted Flakes and Frosted Mini Wheats, according to Charles.

AppNexus Inc., one of the biggest digital advertising services, barred Breitbart from using its ad-serving tools earlier this month because it felt the publisher violated its hate-speech rules.

AppNexus scrutinized Breitbart's website after Bannon was given the White House post. The digital ad firm decided the publication had breached a policy against content that incites violence, according to a spokesman for the company. Kellogg declined to name the third-party company that places its digital ads.

Kellogg is the latest major brand to pull its online advertising from the news site. Other companies — including Allstate, Nest, EarthLink, Warby Parker and SoFi — have also blacklisted Breitbart from showing their ads, according to Digiday.

A spokeswoman for Breitbart didn't immediately respond to a request for comment. Breitbart News Network Chief Executive Officer Larry Solov said in an e-mailed statement to Bloomberg earlier this month that Breitbart "has always and continues to condemn racism and bigotry in any form."

The site had 19.2 million unique monthly U.S. visitors in October, up from 12.9 million a year ago, according to ComScore Inc. Breitbart doesn't rely on subscriptions, suggesting that advertising is a major source of revenue.
—
Breitbart has been widely criticized for incendiary articles, such as one that warns of "Muslim invaders" and another that dubs conservative thinker Bill Kristol a "Renegade Jew." One headline offered this fix for online harassment: "Women should log off." The site's profile has risen since Trump tapped Bannon to be White House chief strategist earlier this month.

Not all brands are shying away from advertising on Breitbart, though. After a screenshot showed a Nissan ad on the website, the automaker said in a statement that it "places ads in a variety of sites in order to reach as many consumers as possible."
ANDREW BREITBART. HE WAS POSSIBLY MURDERED FOR EXPOSING THE RATS WHO RUN THIS JOINT.