1941 LOS ANGELES, WHEN EVERYONE SHOPPED DOWNTOWN.

History can be a useful reminder that the the things we don't like about life today don't have to be that way.
The black-and-white photos show the Dollar Days sales in Los Angeles in the 1940s and 50s. America was 90 percent white then. Life was peaceful and orderly.
The color photos show Black Friday today.
INSIDE A DEPARTMENT STORE. NOTICE HOW ORDERLY AND WELL DRESSED EVERYONE IS.

WINDOW SHOPPING WAS PART OF THE ENJOYMENT.

ORDERLY. CAN YOU SPOT THE LESBIAN?

BLACK FRIDAY PHOTO FEATURED ON DRUDGE TODAY.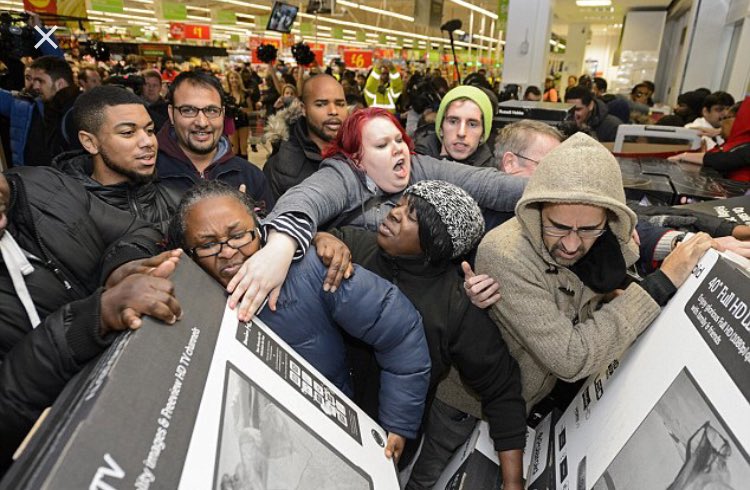 FIGHTING OVER TOWELS IN GEORGIA.

Isn't there a saying, perhaps from the Bible, that says you cannot worship both God and Mammon?